Preface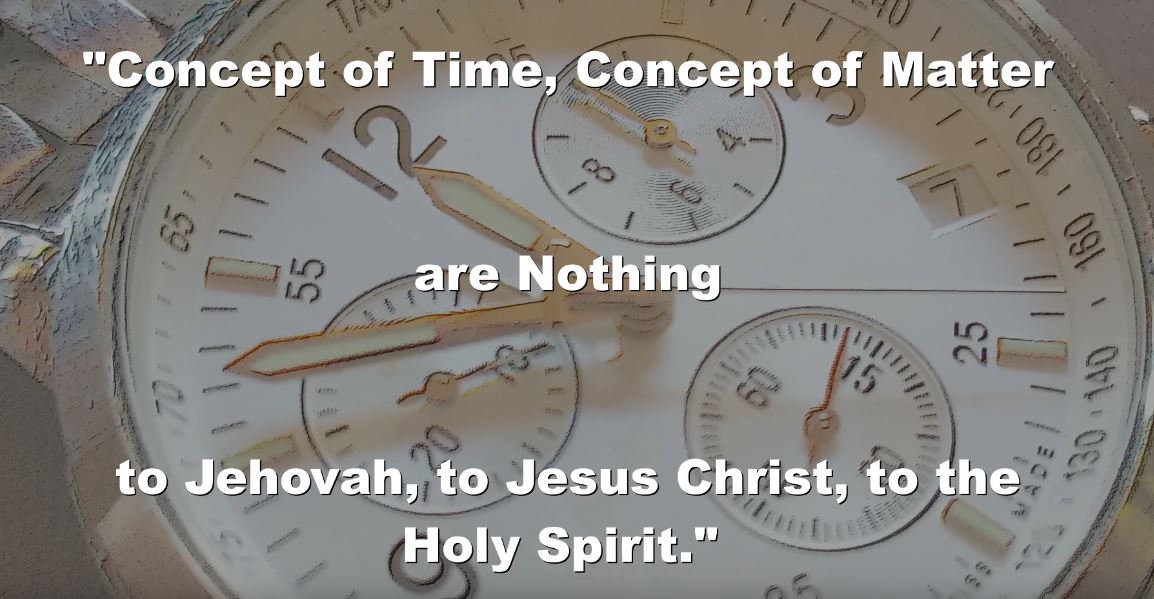 Excerpt from Prophecy 1903, given to Raymond Aguilera on 23 December 2006
Hello,
and welcome to Godsprophecies.org!
It was in the year 1999 that I came across the Prophecies given to Raymond Aguilera. At that time I was not particularly interested in Christian values, but for some reason I felt the urge to search the internet for prophecy. After seeking for a while, I discovered the Prophecies given to Raymond Aguilera, and within four days, the Holy Spirit entirely convinced me about the divine origin of the Prophecies and made me aware of my own sinfulness.
In the following years I experienced things that were supernatural and of which I had thus far thought that they were not possible. To my great surprise, I received personal advice from God for current matters through the Prophecies, which were already written many years ago. This is when I first realized that for Almighty God, time or matter are nothing. (I know that for some this might sound strange, but if you study this website with all the pictures in it, you will notice a similar phenomenon, just in a much larger scale. Here we have an undeniable Miracle in the Eagle Nebula, created thousands of years ago, for us to discover for the time we are living in. Moreover, many of the Prophecies on this website were given to Raymond Aguilera long before the year 1995 when the Hubble picture was taken and before we had access to all the details in these Gaseous Pillars).
Then, in 2003, being impressed by beautiful space pictures, I started downloading to my computer some of the most stunning images of the universe, including Pillars of Creation. I had read somewhere that when the Hubble image was shown for the first time on TV in November 1995, a lot of CNN viewers had called the TV broadcaster to tell that they had seen objects in it, including cows and sheep, most of them said they had seen Jesus. I found it interesting but at that time did not pay any special attention to it, for I knew that these kinds of peculiarities are not uncommon, like the famous face on Mars.
A couple of weeks after downloading the picture, I was looking at the red spot on the middle pillar. I focused on it, and there was the face of Satan, looking at the direction where some TV-viewers had said they had seen Jesus! I was in total awe. This cannot be a coincidence, was my first reaction, and from that day on I knew that this picture was something very special and precious. In all fairness I have to say at this point that if I discovered something, it was God showing me things, for just by myself I would have neither found any objects, nor had I been able to interpret anything.
Many weeks and months followed, and more and more details started to appear. Some highlights of the findings with a goosebump effect were discovering the wings of Satan, our planet's well-known animals as symbols for certain endtime players, the Creature, looking up to his master, Satan, the Rapture and the right pillar, which is actually the Dog. It took me altogether a few years to put all the pieces of the puzzle together. The puzzle consisted of this amazing astronomy picture and hundreds of Prophecies, Visions, Occurrences and Dreams, which God Jehovah, Jesus Christ and the Holy Spirit had given to Raymond Aguilera.
One thing which is good to keep in mind is that this is a spiritual and prophetic picture, and it "speaks" about the same themes as the Prophecies. Before one starts studying the Prophecies and the Miracle, one should pray to God for guidance and understanding. Also, in many cases, I have used only parts of the Prophecies given to Raymond Aguilera. The complete Prophecies can be found at Ray's website: www.prophecy.org.
While it is true that God rebukes what is not of Him, many Prophecies also speak of His love to us human beings. He reminds us of the promises He has given and exhorts us to prepare ourselves for the events that are soon going to occur. I truly hope that this website will help in that cause, and become a source of spiritual strength and encouragement for as many viewers and readers as possible.
In Christ,
Jukka Kaija